Future Focus Global CIC is a non-profit organisation formally incorporated and registered in the UK. The organisation seeks to provide a more effective and innovative approach to making real social impact.
Our mission is to make social impact effective and more accessible for people to meaningfully contribute to.
What does Future Focus do?
Future Focus seeks to make social impact through:
Designing, developing and delivering its own social impact projects initiated by changemakers who join the incubation programme

Collaborating with partner organisations on joint venture projects

Offering consultancy and being a trusted advisor for those who want to create social impact

Engaging with people in a meaningful way to simultaneously nurture positive well-being with purposeful contribution.
What is the Future Focus approach?
The Future Focus approach includes the following core perspectives:
Cultivating a best practice impact methodology driven by strong values, vision and professional knowledge and expertise

Forming and maintaining a dedicated and highly capable leadership team who will effectively drive towards our mission and objectives

Engaging with driven and committed individuals and organisations who can contribute to social impact projects
Future Focus Global Leadership Team
Jon is the founder of Future Focus Global. He has a successful background in business and systems consulting, seeking solutions to complex problems. Jon has a masters degree in Sustainable Leadership Development, and is passionate about exploring meaningful ways to make positive social impact.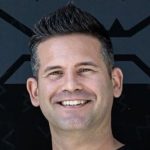 Head of Technology Innovation
Jeff is an experienced IT professional who focuses on how ideas and technology can be brought together to cultivate social innovation. As the CTO of Future Focus, he develops the technical strategies of both the organisation and the many social impact projects we are leading on.
Head of Community Engagement
Natalie has a rich background in educational development and has a passion for helping people to achieve the best version of themselves. Through this she is dedicated to building and maintaining valuable relationships in the communities we have created both inside and outside Future Focus.
Andy is committed to ensuring Future Focus stakeholders stay informed and engaged. Whilst delivering clear and effective communication across the organisation and its wider audience, Andy works enthusiastically with our project teams to help them find their authentic voice.
Rachael has a wealth of knowledge and expertise in human resource management, stemming from senior roles in a number of organisations, as well as in her own consultancy business. Rachael is dedicated to ensuring all people-related matters within Future Focus are well managed and contribute to well-being and an energised and motivated culture.
Head of Youth Development
Simon is a social care professional with 23 years of experience, working across a number of senior management positions in schools and charitable organisations. He is also an experienced youth counsellor, facilitator and trainer and is key in supporting the Future Focus education programmes.
Sara has a wealth of expertise in the field of accessibility. This stems from her own personal insights, as well as developing and supporting accessible services in the travel and tourism industry. Sara is passionate about supporting Future Focus in its quest for greater accessibility, inclusiveness and diversity.
Claire is a talented graphic designer and visual branding specialist who prides herself on building relationships with organisations to help them grow and realise their ambitions. As Head of Design, Claire helps Future Focus communicate its true purpose and identity in its mission to achieve valuable social impact.
Central to our philosophy we have strong values which apply to how we work as an organisation, how we conduct our projects and the global impact we try to make
At all times we embrace respect for each other and for our environment. We aspire to support diversity, accessibility and inclusiveness in all our projects and activities.
SUSTAINABILITY AND RESILIENCE
Everything we do considers sustainability at the heart of its thinking and activities. We simply ask how our actions affect society and the environment. We seek to make all of our activities as sustainable as possible.
We anticipate that tough challenges lie ahead for all of us in society. We believe that looking after ourselves and each other is key to leading a happy life and weathering the difficult times ahead.
We see learning as a continuous process for us all. Future Focus is a learning organisation which embraces education and the sharing of wisdom.